1961 Aermacchi Harley-Davidson Sprint C 250
$4,750.00 (0 Bids)

End Date: Wednesday Dec-03-2014 13:02:47 PST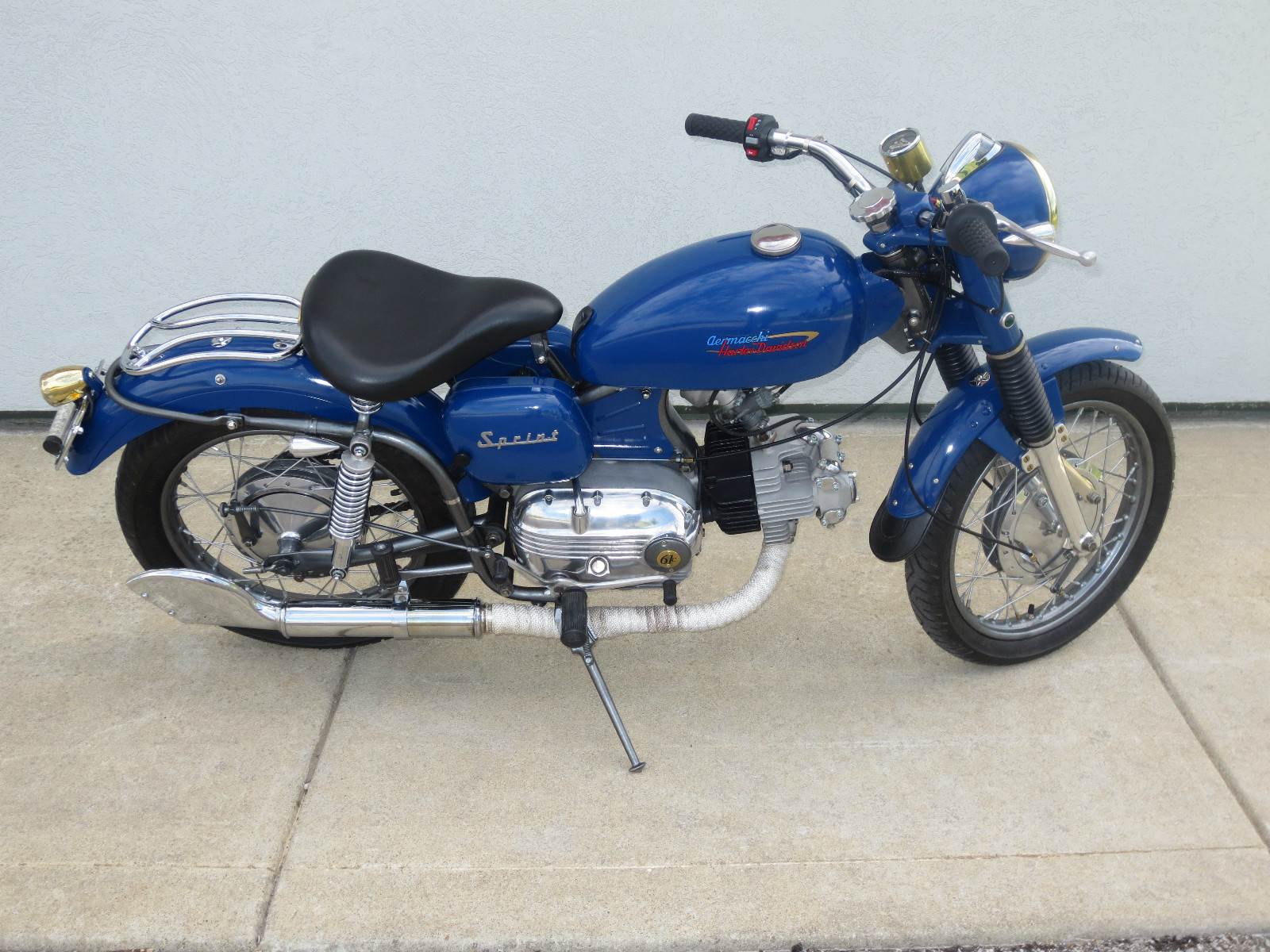 Aeronautica Macchi built airplanes, among them, the Macchi Fighter used in WWII, but they also manufactured motorcycles through their Aermacchi division.
In 1960, Harley-Davidson bought a controlling interest in Aermacchi. With no time to plan for production of a new model, the 1961 Sprint C model was simply an Aermacchi production bike sporting Harley-Davidson decals on the gas tank.
While the original plan called for the introduction of a motorcycle using an engine designed by Aermacchi to be mounted on a Sportster frame, that plan was scrapped and a new design was used the following year for the 1962 Sprint C model.
That decision ushered in the Harley-Aermacchi era of bikes.
The Sprint – followed by many other models – was manufactured until 1974 and various other models would continue to be built until 1978 when Harley-Davidson finally ditched their "lightweight" business for good.